VERY SPECIAL PRODUCTS TO BENEFIT YOUR SOIL LIFE & YOUR PLANT LIFE
Big Foot Mycorrhizae – combines 4 species of mycorrhizae with biochar, worm castings, seaweed, and rock minerals to provide a strong population of plant allies to bring water and nutrients. NEW
Endo Mycorrhizae – water soluble symbiotic fungus, inoculate roots to bring water and nutrients. Easy to use and very effective. Good for shrubs and trees, veggies too; dissolve in water, wet roots
Myke Vegetable and Herb–enhances growth, development & production; wet roots and dust on the powder or sprinkle in seed row to improve germination
COMPOSTS:
Organic Mushroom Compost – from a local organic mushroom farm. Premium food for soil life and wonderful in vegetable gardens, helps to loosen heavy soils and improve aeration and porosity
Lawn Topdressing – a fine grade of local Eko Compost, ideal to topdress lawns following aeration and fertilizer; gets food and water holding capacity to roots; great to apply to perennials too
A-1 Eco Gro – locally made from landscape and beer wastes, proven successful for many years
Eko Compost-made locally from egg farm chicken manure and wood wastes, long history of success
Composted Dairy Cow manure-from low salt local Dairy Cow manure and bedding; use only 1" and dig in
Expanded Shale – a shale product that is mined and fired just south of Boulder to create a porous, light "gravel" that holds both water and air and creates optimal housing for microorganisms. Aids in water penetration of tight clay soils (a Real clay buster!)
Humate: a natural trace mineral, carbon and humic acid soil conditioner. It is not a fertilizer, but it has a significance effect on fertility by making the nutrients in the soil more available
 FERTILIZERS:
 Biosol 6-1-1 a Vegan organic fertilizer made from fermented soybean meal, cottonseed meal, trace elements etc. It is largely fungal biomass mixed with a bacterial biomass. It enhances both soil health and microbial life, with slow-release non-chemical fertility. It has the lowest salt index of all organic fertilizers. Used by the US government in restoration projects. We use it in our Soil Fertility Mix.            pH 6.5-7.5 OMRI certified organic
Corn Gluten – a truly organic weed and feed; keeps weed seeds from growing, fertilizes with 9% Nitrogen. Lasts 6 months, Apply in March/April and again Sept/Oct for good weed suppression
Soil Fertility Mix – Harlequin's blend of certified organic fertilizer, humate, rock minerals, dry molasses, land-sourced coral calcium and mycorrhizae. Great for veggie gardens and all plants; very popular and successful
Yum Yum Mix – 2-2-2. Vegan/Organic fertilizer for alkaline, nutrient-poor Western soils, feeds plants/microbes. Made from alfalfa, cottonseed meal, kelp meal, rock dust, green sand, humate
Richlawn – 5-3-2 organic. Made in Platteville from poultry manure and wood wastes. Excellent for shrubs and trees and is recommended for raspberries and other small fruits. Economical and effective for fertilizing lawns
Alpha One Fertilizer – locally made 7-2-2. An alfalfa-based product with a high organic matter content, very high humic acid value, low pH for Colorado alkaline soils, and is non-burning. It also contains blood meal, cottonseed meal and bone meal. Excellent for vegetable gardens and lawns
Coop Poop-composted chicken manure, high in calcium, high in nutrients, economical and low in odor
Rose Fertilizer: Down to Earth Rose and Flower Mix is our substitute for Mile Hi Rose Feed, and it looks good: OMRI Certified: Fish Bone Meal, Langbeinite minerals, Blood Meal, Seabird Guano, Rock Phosphate, Humate, Kelp
Compost Tea – enriches soil, prevents disease, supports & inoculates soil life, increases plant growth and flowering. We make our own from three kinds of Compost plus sea minerals and other nutrients. Local fertility. Try it!
Azomite: 70 minerals from volcanic source, to increase health, crop yields, root development; support immune function, resistance to diseases, and overall vitality of plants; prevents deficiency problems; good for fruit trees, berry bushes
MULCH:
Fine Woodchip Mulch – mats tight to prevent blowing by the wind, and lets less light get to weed seeds, has more nutritive potential than cedar or redwood, decomposes rapidly against the ground
Soil Pep – partially composted fine bark mulch, dark and beautiful, ideal for rose gardens, shrubs and perennials, premium quality for front entrances and high visibility
POTTING SOILS:
Fort Vee – Compost based, peat, rockdust, blood meal, kelp, bone meal, gypsum, vermiculite, biodyn. preps; Proven locally at Kilt Farm for seed germination and transplanting of seedlings and potting up house plants; super soil blocks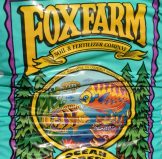 Ocean Forest Potting Soil – their top grade with kelp meal, bat guano, crab & fish: nutrient rich: performed well.
Coco Loco Potting Soil – made from Coco fiber instead of peat, looks good, it performs well
OTHER:
Solar Caps – Season extending device that's a big improvement over "Wall-o-Water". Sturdy wire frames are covered with a water-filled lining, they don't blow over, light transmission is excellent. They can be left on all season to keep the soil warm at night, which is very beneficial for tomatoes and peppers. We planted a tomato in one on April 11, the first fruits were ripe July 15
Avenger – non toxic herbicide made from citrus oil (d-limonene), fast acting, as effective as 20% vinegar, with no worry about the acidic effect of  20% vinegar
20% Vinegar – in our trials of non-toxic herbicides, this and Avenger were by far the most effective
Remember that even the tiniest backyard or balcony can be a stopover for those smallest of animals upon which we all depend.                                                     Xerces Society